Alternative sources of electrical energy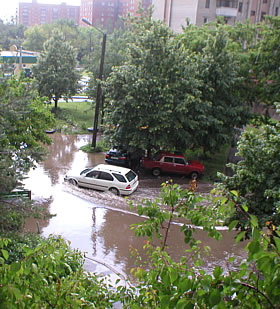 Global warming. In Poltava, Ukraine tropical downpours are frequent.
The project of large-scale manufacture of alternative sources of electric energy on the basis of a photo effect which solves existing problems of PV industry
Annotation
Group of experts of consulting firm «Technology of Sustainable Development», having long-term experience in sphere of development and manufacture of photoconverters and solar batteries, has analyzed modern tendencies in photo voltaic (PV) sphere.
Principal causes which constrain development of branch are revealed, doing it simultaneously unattractive for large investments.
Experts develop the investment Project which fundamentally solves existing problems, provides profitableness of manufacture of alternative sources of electric energy in long-term prospect. Realization of the Project will allow bringing in the essential contribution to the decision of a problem of global warming.